Which bars to avoid ?

This is our first update in quite a while, but we will try to give our preferences for 2011. First of all, we start by suggesting which bars to avoid at this moment.
Soi Cowboy has now become the most visited night life entertainment area for foreign tourists and residents. What are the reasons for this? We can only speculate.
1) Nana Plaza a few years ago was more expensive to visit, maybe this started a gradual shift towards cheaper areas (at the moment, this price advantage has disappeared).
2) Nudity and other 'poor' dress standards are clearly the norm at Soi Cowboy, while the girls at Nana Plaza (mostly) keep their modesty. Years ago, the exact reverse was the case.
3) There are quite a few newly (re)developed bars at Soi Cowboy, the neon lights along the street are quite impressive. Overal, Soi Cowboy nowadays looks much more flashy and up-to-standard then Nana Plaza, where bar owners/managers seem to just muddle along, without doing any substantial effort to upgrade their facilities and bars.
A new player emerged in Soi Cowboy, expanding his little empire one bar at a time. Now he owns and manages the following bars : Our Place, Midnite Bar, Spice Girls, Deja Vu Bar, Kiss . Rawhide has been added recently to this grouping.
All these bars have characteristics in common : they are places of deception and hight prices.
We have the following negative comments :

Midnite Bar : A bar to avoid ?
1) Thugs are evident in front of the bars. This is a hazard for visitors. It could be claimed that male bouncers at the entrance provide safety. It would be better to consider them as people who may want to beat you up for little reason. After all, from time to time, they would have to justify their presence.
2) You can not see into the bars. You have to turn and turn again to enter the bars, making it psychologically more difficult to exit after entering. Also one might consider them to be an obstacle to exiting the bars, in case of a fire or other emergency.
3) There is clear deception in charging for drinks. Different prices are quoted for various types of working girls. One category of girls (named 'coyote'), which in general dance better (not always the case) and with more clothes on, charge up to 220 baht for a lady drink. The problem is that most visitors, especially tourist, would not know how to differentiate the different 'classes' of girls. In general, visitors to the bars in Soi Cowboy (and Nana Plaza) might expect similar prices in most bars (for similar entertainment). However, this is not the case. As such, customers might be puzzled as to why they pay 220 baht for a lady drink in one bar, and just 100 baht in another. Any confusion, and disappointment, reflects on the whole of the entertainment business, and may start visitors thinking twice about buying lady drinks at all (not sure what they will end up paying).
4) Reduced drinks' prices are being advertised outside the bars by the 'hello girls'. It looks like a good deal is available, but again the offer is deceptive. Special small beer glassed have been introduced, and when you pay a reduced price for your beer, you actually get a much less beer to consume. It looks like petty business to us.
5) The said bars have erected partitions on one (or both) sides of their bars, creating eyesores, in an effort to prevent visitors to have a look at the bars closeby. The word 'childish behaviour' comes to mind.
Surely, the said bars (Midnite Bar, Our Place, Deja Vu, Spice Girls, Kiss) are not the only bars charging more for similar services, and trying to deceive customers.
For example, Baccara Bar can not stand customers consuming standard-sized bottles of water (at the same price a beer), so they sell only apparently specially made small size bottled. Lady drinks are also an exorbitant 150 baht a drink. On top of that, the barfine effectively is 900 baht (instead of the standard 600 baht), since customers have to buy at least 2 lady drinks before being allowed to take a girl off the premised.
More Articles :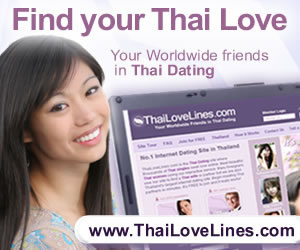 Main Page | Introduction to a-go-go | FAQ's | Links | Nana Plaza | Soi Cowboy | Short-time calculator