Which bars to go to ?

While getting a bit too expensive for old hands like ourselves, the Bangkok nightlife scene at Soi Cowboy and Nana Plaza still offers some good entertainment opportunities. Below are our recommendations for 2011, actually the bars where we hang out most.
We definitively hold the opinion now that Soi Cowboy is the nightlife entertainment in Bangkok that has the most to offer. Nana Plaza comes a distant second.
At Soi Cowboy, close to the entrance from Asoke Road is were you will find Long Gun (Lucky Star), and Tilac bar on the other side. These two bars have been around for many years, and for a long time under the same management.
Long Gun bar (Lucky Star) features sexotic shows every night. The bar has a good atmosphere and has undergone some much needed refurbishing. After a somewhat long stretch of rather second-grade showgirls, the bar now has improved its line-up, and if you like to see girls moving about around the poles, this is the place to go. The format at Long Gun Bar is nude dancing.

Tilac Bar draws in a huge number of customers nowadays
On the other side of the soi you will see the flashy neon lights of Tilac Bar. The bar underwent major renovations at the end of 2007, with a new dancing stage and table top dancing around the bar. In short, Tilac Bar is a success since that time. The bar is usually crowded from around 9 P.M. (They do offer happy hour drinks till that time) and not only during the weekend. The girls at Tilac do not dance completely in the nude (as in some other bars), but do not wear underwear under their skirts.
The bar hires some non-bargirl dancers, that work on friday and saturday nights. The girls are called 'coyote girls' in the Bangkok entertainment scene. Most are quite good looking. They dance in two shifts all night, have a pleasant demeanor, make easy eye contact and smile at customers. It definitively brings a bit of class to the place, it is interesting how a bit of fancy clothing, pleasant demeanor, and likely more intelligence, can upgrade a place. Prices at Tilac bar are still under control, and you can get the cheapest water bottles here. As far as we know, you can also buy out the coyote girls (at a price), but likely will have to wait for their company till closing time.
One drawback in Tilac is that there are simply too many barstools and tables scattered around the place, making it difficult in this time of obesity to manoeuver around the place. You can now even continue watching the girls while visiting the lavatories.

Further down Soi Cowboy, a visit to the Dollhouse bar is in order. There is always a good atmosphere there, the girls are more cheerful than in most other places. This bar has not many girls, but there are quite a few attractive ones. What makes Dollhouse Bar interesting is its happy hour that lasts till 9.30 P.M. with most drinks prices at just 60 baht. Usually the bar fills up pretty well just before 'happy hour' time is up. The girls at Dollhouse Bar dance topless and without underwear under their skirts.
Close to Dollhouse Bar you can find Sheba's, easily recognized by the Egyptian-style front of the building. It is not our most favorite bar. However, for those interested, it offers 'wide-open' lesbian show acts almost continuously throughout the evening. So if that is your thing, visit Sheba's.
At the end of Soi Cowboy (Soi 23 side), it is worth visiting Baccara bar. This bar has by far the best outlay of them all, is expensive, but offers a pleasant environment. Unfortunately, the girls upstairs (there are two floors, with a transparent ceiling in between), are not as good looking nowadays as they used to be, and sometimes the bar is really overcrowded. The girls on the top floor dance topless. At the ground level, mirrors abound around the dance stage, and the girls wear no panties. Fortunately nowadays there is less smoking after new government regulations. Baccara Bar also has a lesbian show act between 11 P.M. and midnight. Music (mostly techno) is excessively loud, so do not stay to long if you want to go away without ear damage. The cheapest lady drinks are priced at 150 baht.
Nana Plaza is still worth a visit (from time to time). An interesting place to hang out is Pretty Lady bar on the ground floor left. The bar has been renovated at the end of 2008. A few attractive girls there, but not many. However, the atmosphere is like in no other bar at Nana Plaza. The girls are almost all 'naturally raunchy' and are bound to interact while on stage with any willing customer sitting around the stage. Furthermore, Pretty Lady is one of the bars that originated the glass covered counter. If the girls in front of you do not flash their wares openly, you can always get a preview by looking into the mirror, next to your beer. Prices are 130 baht for a beer. Beware however for the Tequila ladies' drinks, which are a blatant rip-off.

Another bar worth visiting at Nana Plaza (though seldom mentioned) is Rainbow 3 bar on the second floor. Just walk up the stairs to the left, the bar is at your left side on top of the stairs. Rainbow 3 is a small bar, but has hands down the most attractive little crowd on girls on stage. Most of the dancing is clean and decent (not at all like what you see at Pretty Lady), but most of the girls are easy on the eye. Unfortunately, they raised their drink prices lately (to 135 baht a beer). The other Rainbow Bars (Rainbow 1 and 2 on the ground floor, Rainbow 4 on the second floor) together probably house more than half of the girls working at Nana Plaza. Especially Rainbow 4 can be very crowded, and we reckon they employ close to 200 girls there (at the beginning of the evening, the number drops off a lot later on). Unfortunately, the format at most of the Rainbow bars is the 'Bangkok shuffle'. Most girls hardly move about (they actually have little place to do so), and seem to just be on stage for display.
Angel Witch Bar on the second floor (left side) has been featuring 'choreographed' shows since many years. For old hands like us, it has become at bit tedious to watch. The shows do not vary a lot over time, and the number of girls performing is rather limited (and most are only borderline attractive). However, for new visitors to Nana Plaza, this bar has something different to offer than other bars. The girls at Angel Witch perform topless now. Most other bars at Nana Plaza feature girls in bikini outfit.
[By the way, and before we forget, the format at Soi Cowboy is plain nudity or topless dancing, with few exceptions like Tilac Bar].
More Articles :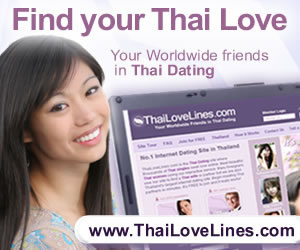 Main Page | Introduction to a-go-go | FAQ's | Links | Nana Plaza | Soi Cowboy | Short-time calculator

ThaiGirls.info

Hotels close to nightlife entertainment :
Amari Boulevard
Ambassador Hotel
Landmark Hotel
Nana Hotel
Zenith Hotel
Tai-Pan Hotel
All Bangkok Hotels