Cost of living in Thailand
Spending money depends on a person's wealth status (rich or poor), characteristics (frugal or debt-prone) and circumstances (single, with family, retired, young, old etc.) So when I give a personal assessment of the cost of living in Thailand, it will not be applicable to all readers. I guess I have something to say about it since I live now in the country for quite a number of years. It it also the view of someone who does not support a family, can be considered frugal, but not stingy, and is retired.
Thailand is a developing country, and this shows also in the wide discrepancies in available income for various groups of its population. Lots of people still work and have salaries in the 5,000 baht a month range. I doubt foreigners from the West could ever adapt to having only that amount of money to spend (1 U.S.$ = 40-45 baht), even when 'going local'. On the other hand, there are some seriously rich people around, with money that most of us visitors will never come close to owing. So shops, services in Thailand cater to both groups of customers. As a result, it is possible to get some really dirtcheap deals as well as spending extravagantly.
Generally speaking daily necessities are very cheap. Imported goods (including a lot of cars) are expensive. Housing costs vary substantially.

Housing :
One can rent a well equipped (TV, airconditioning, installed kitchen, washing machine etc) 2-bedroom apartment or condominium for 25-35,000 baht. This will also include facilities such as a swimming pool, sauna, exercise room. Single rooms with airconditioning are available in the 5,0000-7,000 range, but will not appeal to all.
Alternatively one can live in a medium class hotel or boutique hotel at 500-800 baht a day. Of course one will have to accept having only one room (not a lot of stuff can be stored), and sometimes less than attractive surroundings. Usually a discount can be obtained if staying for a few months or longer.
Cars :
It puzzles me who would want to use a car in Bangkok, but apparently many people do. Locally assembled cars (Japanese brands mainly) can be had in the 400,000-600,000 range. Imported cars (mainly European) are taxed heavily. Petrol sells at 15 baht a litre, insurance costs around 20,000 baht a year, but does not cover as well as it should (especially for health related costs).
Taxis are really cheap to use. Even when taking 5-10 taxirides a day, it will be cheaper than using a private car. Buses even more so, but not always comfortable. Train transport and airline tickets inside the country are easily affordable. Please consider that driving a car poses a real risk, in view of the number of car accidents in Thailand. Driving behaviour is really below standards and traffic rules are often not enforced.
Communications and computers :
Fixed telephones cost a few thousand baht to install. Monthly payments are 100 baht + 3 baht per call incountry. (unlimited lenght)
Mobile phones used to be quite expensive, but now it is possible to buy a entry level phone in the 3,000-5,000 price range. Calls are much more expensive than when using fixed lines, at 2-5 baht per minute and more sometimes if calling long distance in the country.
Computer prices are similar to those in the West. I have used local brand computers for years now without problems and with good services if necessary. Standard modem access to internet costs around 10 baht an hour (+telephone cost at 3 baht per call). Broadband is still quite expensive. ISP and broadband equipment usually have to be paid to different companies. Count on at least 2,500-3,000 for 50-hours per month use (not unlimited!)
Computer original software is really overpriced (much more expensive than in U.S. or Europe), except for games software. Original games prices are in the 400-600 price range, usually coming with a Thai language manual, but otherwise the interface is English-language bases. Pirated software(including DVD movies, MP3 disks) is widely available, with shops occasionally raided by police.
Daily necessities :
When locally produced, invariably cheap. Some examples :
Coke, Pepsi can : 11-13 baht.
Beer can : 20-35 baht.
Beef, chicked, pork : 80-120 baht per kilo.
Electricity : 2-3 baht per KiloWatt.
Movie ticket : 100-120 baht (fancy theatres)
Video, VCD renting : 30 baht
Food and restaurants :
Lots of local people eat outside, so cheap food is readily available at streetside foodstalls. I would not recommend. Just imagine all the car exhaust products you also ingest together with the food. A two plates meal at a Thai-style non-aircontioned restaurant will cost around 50-70 baht. Similar food in the restaurant of a medium class hotel will be 100-150 baht. A meal at McDonald's (medium French fries, hamburger and cheeseburger together) costs around 80 baht.
Drinks at entertainment venues are more expensive than expected. Most venues will charge around 100 baht for a drink.
My personal assessment is that you need to consider monthly expenses in the 50,000-70,000 baht range, if you want live in a comfortable apartment and enjoy most of the facilities (not all are available) you are used to in the West. If you buy a brand new car, this will add of course substantially to the above estimate.

More Articles :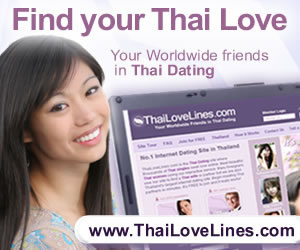 Main Page | Introduction to a-go-go | FAQ's | Links | Nana Plaza | Soi Cowboy | Short-time calculator

ThaiGirls.Info
Hotels close to nightlife entertainment :
Amari Boulevard
Ambassador Hotel
Landmark Hotel
Nana Hotel
Zenith Hotel
Tai-Pan Hotel
All Bangkok Hotels