Enjoying the nightlife gets a bit more expensive every few months
Update September 2009
One thing is certain : Prices increase regulary at both Nana Plaza and Soi Cowboy. Drink prices (beers and short drinks) are generally in the 130-150 baht range at the moment. Prices for soft drinks and lady drinks vary more widely, and are a bit difficult to keep track off. Compounding the issue is that soft drinks can be presented in small or larger glasses. A bottle of water can be as expensive as any other drink.
What we found over the years, is that it are always the same bars to start a new increase in prices, with other bars following, sometimes shortly thereafter, sometimes after a year or two has passed.
At Nana Plaza, the Crown Group bars (like Lollipop, Hollywood, Carousel, G-Spot, Voodoo) often initiate new increases, thought their bars are not overly successful lately. Beer is currently priced at 145 baht in the bars mentioned.
After Witch, surely, is the bar that attempts to always have the highest prices. Currently a drink sets you back 150 baht there. Possibly their rationalization is that the bar offers something more (almost continuous somewhat choreographed shows with less than stunning girls, and topless dancing, a rarity at Nana Plaza, in between).
Bars owned by Thais and with Thai management, seems to realize that the prices charged are already rather high, and seem the most reluctant in following suit rapidly. The very successful Rainbow Bars (1 to 4) probably house about half of all the girls working at Nana Plaza (and get possibly close to half the profit generated there), currently offer drinks at 135 baht. Eventually though they follow suit.
At Soi Cowboy, prices now are at the same level as at Nana Plaza. For many years, they lagged behind, but since Soi Cowboy became more successful than Nana Plaza, prices have risen. Also here, the same bars are responsible for price increases, and they also are run by foreigners.
Expensive are the bars run by an Iranian : Our Place, Kiss, Spice Girls, Midnite Bar, Deja Vu. Beers are at 145 baht. Soft drinks are still 'only' at 120 baht in some of these bars. However, lady drinks tend to be very expensive, between 150 and 220 baht.
There is another barowner (Sheba's, Suzie Wong, Apache, the Shadow Bar outdoor bar) who offers even higher prices for beer and short drinks at 150 baht. We recently visited Suzie Wong, and while other bars like Baccara, Tilac and Lucky Star (Long Gun) were doing good business, Suzie Wong hardly had customers, and very little to offer to justify these high prices.
Baccara, arguably with Tilac Bar the most successful bar at Soi Cowboy, also has high drink prices. Beer is still only at 140 baht, but you have to buy lady drinks at 160 baht. Furthermore, you need to buy at least two lady drinks, before you are allowed to buy the girls out, adding more than 300 baht to the bar fine.
Tilac bar, very successful lately, and one of the biggest bars at Soi Cowboy, still charges only 130 baht a drink, while water bottles are available at just 30 baht!
Long Gun and Rawhide, long established smaller but successful bars, also still charge a modest 135 baht a drink. Both are run by Thai management.
The biggest drawback of high prices, is that regular customers become more choosy. One keeps on going back to the same bars one likes. There is less incentive in checking out other bars, if each time you need to part with a lot of your money, without the guarantee of an enticing environment. In the old days, when things were much cheaper, we used to wander around from bar to bar, but these days have passed.
One has to realize that the prices charged nowadays are objectively high. A drink in a bar costs more than a ticket for movie viewing in a luxurious theatre. And you can a decent meal for the same amount of money in a 2-star hotel. You may think this is worth the money if you can be entertained by mostly naked women. But realize that you may have entered a bar with few attractive ladies that just shuffle a bit on stage flaunting their oversized backsides and stretch marks.
See our present recommendations.

Check maps for locations with the menu on top left of this page.

More Articles :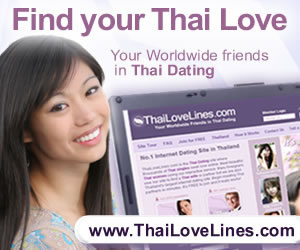 Main Page | Introduction to a-go-go | FAQ's | Links | Nana Plaza | Soi Cowboy | Short-time calculator

ThaiGirls.Info
Hotels close to nightlife entertainment :
Amari Boulevard
Ambassador Hotel
Landmark Hotel
Nana Hotel
Zenith Hotel
Tai-Pan Hotel
All Bangkok Hotels