Escort Services in Bangkok and Thailand

It is not uncommon nowadays to find pictures of girls on the www, that one has obviously seen before. Especially if one can see through the make-up and lighting conditions, one can make out girls that are or have been working in the a go go bars around Bangkok. Now quite a few people make pictures of their 'girlfriends', whether dressed or plain naked with sexual positioning. Some might make pornographic material and post it on the internet.
When browsing the other day, I was looking at some websites of escort services, just to discover the services offered seem to be quite variable, as one can plainly see by looking at the girls listed. It takes just a few months of experience to know what the Bangkok a go go look is. Somehow the girls working in the nightlife industry seem not to be able or willing to change their appearance, and it is plain for all to see (also when walking down the streets in Bangkok) what job they are actually doing. While we certainly do not visit all the bars regularly (actually we mostly stick to about 5 bars at Soi Cowboy and Nana Plaza each), we found a few pictures of girls that are listed at escort services, who are certainly still working at the bars.
You can find a whole list of escort services and their web address here. In most small hotels around Bangkok you will also have ample supply of brochures and little magazines for tourists, that are filled up with various advertisements for escort services, though most seem to cater to an Asian clientele.
Prices quoted on some websites look rather extravagant, and indeed if the girls get a good part of the money quoted, they make more for one trick as an escort, than for a whole work at Soi Cowboy or Nana Plaza. Typical rates picked from an arbitrary site :
1 hour : 4,000 baht
2 hours : 6,000 baht
4 hours : 8,000 baht
6 hours : 10,000 baht
Overnight : 15,000 baht
Now it is quite puzzling why someone would want to dash out that much money for a girl that one has not really seen or encountered before. Most likely customers are rather ignorant about what is available around town. While some services might be more discreet than others, for sure when browsing some of the websites, it is clear that the girls are not really high class, making discretion rather doubtful. I do not really know if people actually contact escort services for real companionship, or for trips around town. It is difficult to imagine though that girls of the nightlife will offer good information on the multiple cultural attractions in Bangkok. In our experience, bar girls sometimes know very little about any temples or palaces in Bangkok, though they might be more acquainted with the local attractions in the Northeastern Provinces.
Massage services in soi 23 (right where Soi Cowboy takes off)
Since we regularly walk about the area, we found that soi 23 has really an abundance of Thai Massage venues. Most are small businesses, employing about 5-10 girls. I was told that there are at present 10 such enterprises within 600-700 meters of the entrance to the soi. Now what is on offer. Well they all basically advertise Traditional Thai Massage (usually about 300 baht for 2 hours), foot massage (about 250 baht an hour), and oil massage (about 400 baht an hour). When entering they will ask you what massage you want, and if they try to push you into having an oil massage, you know you entered and establishment that thrives on sexual gratification. We can recommend at least two establishments in the soi that are clean, that is we do not expect to have a lot of sexual activity is taking place there. One is called Niki's Massage, and is the farthest down the soi, about 700 meters from the entrance to soi 23. It can also more easily be reached from Asoke (when coming from Sukhumvit Road, turn right at Sino-Thai tower, it is on the far right corner of the next intersection) The other establishment is called Technique Massage, and as far as we know was the first to give massage service in the soi. It possible is the largest of the businesses around there, and is located in the first sidestreet to the right on soi 23. Some other massage offer mixed services, and some are clearly providing mainly sexual entertainment. However, we certainly did not visit all of these massage venues (some look actually a bit classy at the entrance, so might me more expensive than others). There is one place where the girls are sitting outside in a small group most of the time, dressed up with a white shirt and a green miniskirt. The girls seem to be more cheerful and better looking than most, and are keen on offering oil massage.
We really recommend traditional Thai massage. It is probably also very beneficial after exercise sessions since the girls spend much time massaging the legs. Personnally at present this is the only massage we enjoy, and we do not bother with oil massages, and certainly not with the expensive massage parlours. We have to say though that going to a massage parlour is an experience one should at least have once in a lifetime, but you must be willing to pay at least 2,000-4,000 baht for that experience.
The classic oil massage goes as follows. First of all, you have to strip down naked (that is certainly not the case with traditional Thai Massage). The massage itself has nothing to do with Thai massage, and consist mainly of softly rubbing the skin all over your body (while using oil of course). The oil is a small problem, because you have to get it off your skin before dressing. We remember one time when we had to walk down some stairs, and pass various customers and masseuses, before being able to find the shower, not exactly a discreet experience. Now while you are naked, and being massaged, the girl providing the service will make subtle or less subtle attempts to arouse you with her hands, and suggest eventually to satisfy you manually. They usually charge between 500-1000 baht for this service. Now the 'problem' arises when you basically just came for the massage (but as I said, it is just rubbing the skin, though of course that might be pleasant enough) and then are asked to pay some more money for a hand job. If you decline the offer, the girl will be really disappointed, because she was expecting to make some extra cash. So it is better to know exactly what massage you want before entering an establishment and stick to it. Basically when asking for oil massage, you are also asking for the added service.
More Articles :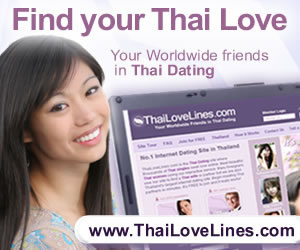 Main Page | Introduction to a-go-go | FAQ's | Links | Nana Plaza | Soi Cowboy | Short-time calculator

ThaiGirls.info

Hotels close to nightlife entertainment :
Amari Boulevard
Ambassador Hotel
Landmark Hotel
Nana Hotel
Zenith Hotel
Tai-Pan Hotel
All Bangkok Hotels