Need for Nudity?
Full blast at Sheba's, Soi Cowboy
Expatriates and repeat visitors to the Bangkok nightlife scene will probably fondly remember the days when the girls were dancing naked on stage in most of the bars around Nana Plaza, and some at Soi Cowboy. Surely being topless seemed to be the norm. Now all this seems to have ended about 2-3 years ago when a crackdown was launched on the naughty nightlife. While inforcement has been up and down a bit at times, lately and for sure since many months the situation has stabilized and it is fair to say that there is no more naked dancing at Nana Plaza and Soi Cowboy. We simply have no recent information gathered by ourselves about Patpong, since we do not really visit that place.
Now what has been the result of this? Surely one could say the nightlife is a bit less seedy, raunchy and naughty. As far as the bars is concerned, there have been a lot of places where you hardly could get in and find a seat over the last few months. So having the girls dance naked is not a necessity (as long as no other bar is doing it, and your bar is not)
For the punters, there are a few issues. Surely, some will get more easily aroused by seeing plainly naked girls, than by girls dancing in bikini outfits. However, we would put that one can adapt to the newer circumstances. After a period of abstinence from the bar scene, for sure even girls suggestively dancing on stage in bikini outfit will be enticing.
An important consideration, is that one sees what one gets, when girls are dancing in the nude. It is very easy for women to cover up sagging breasts, dark patches and areas around the buttocks and genitals, by wearing a proper covering outfit. The same of course is true for the staff at the bars. One can become interesting by a sweet talking service girl with a nice face, only to discover when buying her out, that her body has been ravaged by multiple pregnancies.
Personally, we always liked to see (some) girls in the nude, but we surely can live without it, and in a way it was a bit over the top.
Is there an alternative? Well, there is no obvious naked dancing anymore, but quite a few bars offer sneak previews of the girls. There are a few simple tricks (that demand some investment, and ways of having enforcers of the ban on nudity, turn a blind eye).
Some bars use mirrors. Baccara Bar (location) at Soi Cowboy has been doing this the longest, and they actually started out with this format. Bar counter and dancing floor downstairs are all mirrored, the girls wear a skirt rapped around their waist, but do not wear panties. Obviously one just has to look down in the mirror to get sneak previews (depending on the 'modesty' of the girls in question, views will not always be sneak, but sometimes open)
Pretty Lady (location at Nana Plaza) offers also a mirrored counter with the girls not wearing underwear. We must say that both Baccara at Pretty Girls have been doing brisk business over the last few months, and wonder whether it has to do with these featured (often reported on this website)

Another possibility are transparent ceilings between two dance floors, with the girls on top not wearing panties. This is the format again at Baccara (location) and also at Spice Girls (location) bar in Soi Cowboy. The girls upstairs at Baccara can turn wild sometimes, and are not shy at all to show their little secrets to the customers below. Possibly some customers suffer a stiff neck after visiting this bar.

A third way is the use of loose fitting draperies or clothing around the waist (and breast) as is the case at Dollhouse (location), Soi Cowboy. This has been the outfit at this bar for the last few years we must add. It is quite difficult for girls to keep their modesty with this kind of outfit, and there will always be the occasional girl who is not happy to offer only a sneak preview, and who actually squats wide open in front of customers at times.
Interestingly, some bars that were quite (in)famous for having the most explicit shows at Nana Plaza (Hollywood strip bars) and Soi Cowboy (Lucky Star, better known as the former Long Gun, Rawhide) have not picked up on this. Possibly they are being watched more carefully, we do not know.
Generally speaking, we highly favor some of these bars, and think that the format offered is actually more decent and at the same time more enticing than having girls dancing plainly in the nude.
Update end March :
Just shortly after we wrote the above section, things have changed once more. Surely, there is no 'stability' in the nightlife scene. Bar owners can not refrain from playing with fire, and are always trying to get away with clearly 'forbidden' entertainment.
We entered Sheba's midweek the other day, and we walked straight into a very explicit lesbian show. Honestly, this was the first time in probably more than two years we had this visual experience, and momentarily we were sexually impressed. Two couples were performing in the main bar, while two other couples (those hardly visible) were acting above the glass ceiling. The girls gave a really convincing show, all 'shaved' for the occasion, and above standard in appearance. Now, the make it clear, some kind of shows have been recently put up by other bars, but this was back to the good, old days, that is, the girls were completely utterly in the nude, and wide open for all to see.
This main show was followed by other contributions, and the majority of the girls dancing in between performances, were topless. While there are still only a limited number of girls working there (we estimate about 25), some are well worth looking at. We are not the first to report on this reemergence of the 'shows', and to be sure, it might not be on every single day. Just about 10 days earlier we visited the same bar, and saw nothing unusual. If you see the doorkeepers checking you out while close to the entrance of the bar, you will know something explicit is going on inside.
The 'bad' thing is that Sheba's found it necessary to increase its prices for the occasion (and of course they will never go down again, after this episode of shows has passed), and has become the most expensive bar at Soi Cowboy.
[comment : the above shows are really a 'dare' and are clearly illegal ; they benefit all of us who want to watch it, of course. Make use of the opportunity, but do not expect this to last for a long time in the current admosphere]

As off beginning of April, a few other bars at Soi Cowboy are also showing (at times)
Add-On : Thing to crack down around Sukhumvit Road
(possibly instead of cracking down at the nightlife proper)

One still has to be aware of the presence of Soi Cowboy and Nana Plaza. Those not interested in this kind of nightlife can easily avoid the scene.
However, Sukhumvit road offers rather more disturbing entertainment :
We would suggest :

1. Get all the obvious street prostitutes of the street. They are located in front of Robinson department store, and the Westin hotel at soi 19, and in between soi 3 and soi 5 close to Nana Plaza. In the evening hours especially close to Nana Plaza, the place is crowded with prostitutes and ladyboys. It becomes actually a bit uncomfortable to walk around alone as a single male, since one is accosted repeatedly, sometimes not in a polite way.
2. Remove the pimps that gather mainly around the entrance to Ambassador Hotel, who keeps themselves busy showing prospectuses of 'poorly dressed' girls at passing potential customers. There are really tens of them around (and during the daytime hours)

3. What about all the pornography sold on the street? Surely, mothers with young children passing this ware, will tell about it at home. Not exactly a positive comment for sure (and reinforcing the image that the world has about Thailand)
4. What about child labor? Nana Plaza in particular has many young children walking around trying to sell flowers, chewing gum etc. Would it not be easy to control this and get them of the street (and their parents or minders in jail)

More Articles :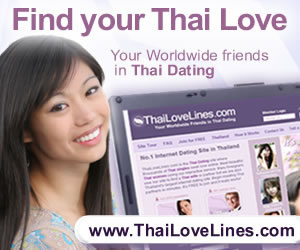 Main Page | Introduction to a-go-go | FAQ's | Links | Nana Plaza | Soi Cowboy | Short-time calculator

ThaiGirls.Info
Hotels close to nightlife entertainment :
Amari Boulevard
Ambassador Hotel
Landmark Hotel
Nana Hotel
Zenith Hotel
Tai-Pan Hotel
All Bangkok Hotels