Stephen Leather : "Private Dancer".

Private Dancer, a novel by Stephen Leather, has been available online for a few years now, and it was finally decided to publish the novel 'properly'.
Now, especially if you are a resident of Bangkok, you will know that every years at least a dozen (and it seems to be increasing) novels are published, that somehow always also involve the nightlife to some degree. It seems to be obligatory, and needed to spice up the content of the novels (which are not always a good read, we must say)
Besides involving the nightlife at Patpong, Nana Plaza and Soi Cowboy, one more obligatory and main necessity seems to be the 'detective'. Invariably, some farang is staying in Bangkok, has som private investigator or police work background, and gets involved in solving a crime. Miraculously he also knows the right people both in Bangkok and abroad, and can proceed to find the bad guys. By itself it is highly implausable that some private foreign detectives can run wild on Thai soil, without being restrained by the local authorities.
Now, Private Dancer, is not a detective story at all. It is about the relationship between a farang travel guide book writer, who falls for the charms of a naked poled dancer at Nana Plaza. A lot of the activity takes place at Zombie bar, which we just assume is an alias for Voodoo bar, a bar which was quite popular and active a few years ago, but now has some difficulty in attracting customers.
Reading the novel is easy (it seems to have been adapted in a way to reading it on line) since it consists of small chapters, in which the different characters express their thoughts and what they have been doing lately. The characters consist of Pete, the farang who fell in love, his 'girlfriend' Joy, the friends of Peter, and the relatives of Joy.
While the novel is easy to read, and not exactly on the way to get the Pulitzer price, it may be an eye opener for those (and there are still many of them around) who tend to fall for bar girls, and get carried away. Just the first 20 pages of the book, contain a good summary of the type of interaction between the girls and the customers and what it is really all about. The novel claims to write about the year 1996, when things were a bit different. For one thing, there was a lot of naked dancing around that time, which now has kind of disappeared alltogether. We have the impression though that there was some more editing before publishing the book, making it somewhat more up to date. For instance, the rates for barfines, and the going rate for the girls, seem to contemporary, since we remember it all being much cheaper about 10 years ago.
But to state the obvious, and what Pete does not really get : the girls are in it for the money. As such they are performing to get it, and they are very good at it. So Pete, who has some kind of obsession for Joy, is kind of taken by surprise and angry when he finally figures out (it takes him quite a while, despite lots of evidence) that his girlfriend has a boyfriend, and starts going with other men as soon as he has turned his back. And of course, she is an expert in denying it, and getting away with it time and time again. After finding out the truth though, Pete does not cut off the relationships, but proceeds to take revenge, then goes back to the girl, and starts allover again.
While reading, we learn a lot of truths about the bar girls and their relations with customers, which honestly we think are quite accurate. Having been around the scene for many years now, we have picked up quite some experience, and from reading the book, we have to say the author has done some good research, or likely has surveyed the setting for his novel for some time.
While there are many farangs who support girls by sending them money every months (sometimes ten thousands of bath), it is hard though to imagine a farang that is as stupid as the one depicted in this book. The author goes a little bit over the top in this regard. We personally though can confirm the fact that there are (good looking) girls who get money from 3 or 4 farangs abroad and end up making really a lot of money (that they usually spend)
If there is one truth that tells it all, it is that money is completely intertwined with love at the bar girl level, and to a great extent in Thai society. This is a concept that is hard to take in for a Westener. While we all know that money can get you some 'love', there is always the deep hope and belief that women can love you just for what you are, and not for what you have in your pocket and are willing to spend. In Thailand though, money seems to equate with love. The (bar) girls will simply feel 'love' for you if you give them money and take care of them. And giving them money, shows your love for them.
There are a few puzzling questions that remain unanswered in this book. It is repeatedly suggested that Pete should live with his girlfriend Joy full time, and that might solve the problems he has with his relationship with her. Pete however keeps the girl only for temporary encounters. He takes her out of bar often to go out, sleep together of course, but she keeps on dancing in the bar. We think though that you can take the girl out of the bar, but never take the bar out of the girl, whatever way you try to do that (this famous quote is taken from the book)
Another question is : what about the Thai boyfriends, husbands, of the bar girls. It is a well known fact that lots of the girls have Thai boyfriends and husbands, while they are working in the bars. The obvious is that the Thai men live off the earning of the girls and somehow do not seem to mind that they have temporary relationships with foreigners. Well, it is all about money, but still it is quite unanswered how this all works out. To me, it seems inconceivably to have your girlfriend have a job like that, and live with the knowledge.
Private Dancer is available at most bookstores that sell English-language books in Bangkok. We forgot but think it is priced at 395 baht.
You can visit Stephen Leather's website (and order online) here:
Stephen Leather
More Articles :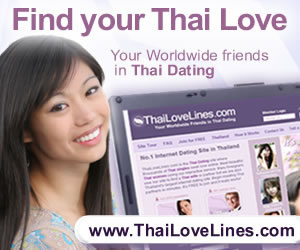 Main Page | Introduction to a-go-go | FAQ's | Links | Nana Plaza | Soi Cowboy | Short-time calculator

ThaiGirls.Info
Hotels close to nightlife entertainment :
Amari Boulevard
Ambassador Hotel
Landmark Hotel
Nana Hotel
Zenith Hotel
Tai-Pan Hotel
All Bangkok Hotels