Showgirls at Nana Plaza and Soi Cowboy
The most successful shows in Bangkok most likely are to be found at Angel Witch (Nana Plaza) and Long Gun bar (Soi Cowboy). Shows have been going on for years now, somewhat more choreographed at Angel Witch, somewhat more explicit at Long Gun (officially named Lucky Star).
Now, what happens to the showgirls? Interestingly, at both places they seem to be good at the act of disappearing, and if you are interested in one of them, you will most likely have to make some considerable efforts.
At Angel Witch, the girls performing the shows are attractive and interesting, though there are few real stunners among them. They have to work for the money, and seem to be almost continuously busy between 10 P.M. and 1 A.M. In between shows (most girls seem to be active in 6 to 7 shows a night, we estimate) they are occupied by changing clothes and waiting for their next performance. Very few of them take time to try to get a drink from customers, and it looks like most of them are not interested in any close interaction. We can only conclude that they probably have a decent monthly wage, and do not consider adding to it by going with any customer that shows interest. If you are interested, you will have a hard time trying to make eye contact with your preferred showgirls. It is maybe more easy to contact the mamasan, a quite big pleasant middle-aged woman, that seems to wander continuously around the dancing stage.
At Long Gun and its sister bar Rawhide (Soi Cowboy) the shows are more explicit and girls often get naked towards the end of their performances. There are more girls performing, and some girls actually do not have to work really hard (at most half an hour a night) to make their money. And in our opinion there are some really attractive women working at both Long Gun and Rawhide. But also here they mostly disappear between and after shows, and you need to be fast to get their attention. Even tipping them while they are perfoming (increasingly popular at Long Gun) does not really put you on their radar.
They would be easily able to get double payment (as compared to their less attractive competitors) for short-time activities, but you will often see the showgirls just hanging around outside the bars after their performance, more likely just alone or with some female friends, seldom with a male foreign companion.
We can only conclude that their presence and performance is needed, and that the bars pay them very reasonable wages. As a result, they seem to be very choosy, and do not need the extra money they could get by going with aspiring customers. It also goes to show that Thai girls working in the bars can be content with a certain sufficient amount of money, and do not just go with any bloke who fancies them. And if you think that most of the bar girls 'like it', well, you are really mistaken. If they can get away with it, they will prefer a less active live with good salary and less repetitive penetrations.

We have to make allowance for the fact that we live in the 'mobile' era, and more likely than not, the attractive girls have their regular well paying contacts available. But these contacts are probably paying upmarket rates, and the average bar visitor would not want to compete with them.
More Articles :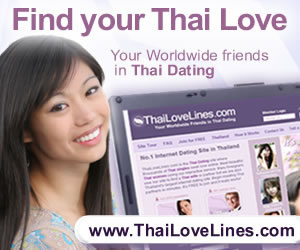 Main Page | Introduction to a-go-go | FAQ's | Links | Nana Plaza | Soi Cowboy | Short-time calculator

ThaiGirls.Info
Hotels close to nightlife entertainment :
Amari Boulevard
Ambassador Hotel
Landmark Hotel
Nana Hotel
Zenith Hotel
Tai-Pan Hotel
All Bangkok Hotels