Shows at Soi Cowboy and Nana Plaza

Luckily there are a few bars that want to offer something more than the standard barpole dancing. There was a time when shows of some sort were given at quite a few bars on Nana Plaza, but those days have gone now with more stringent regulations.
We can talk about at least 4 (or 5) bars were shows are still perfomed, and all these bars are probably worth a visit. Shows vary quite a bit in artistic value and sexually explicit content. Most bars that have shows are located at Soi Cowboy. For all practical purposes, nudity seems to be tolerated, although we are quite sure it is not 'legal'.

Long Gun (now the sign says Lucky Star or something) and its sister bar Rawhide (located close to the entrance of Soi Cowboy from Asoke road) have been giving shows since eternity. In these two bars shows seem to be going on from around 9 P.M. till closing time (about 1 A.M). The shows are choreographed a bit, certainly not to the extent seen at Angel Witch in Nana Plaza. The most attractive shows are the sexotic displays, with girls basically just dancing well and perfoming acrobatic feats on stage. Often the shows go on for a few songs, with the girls managing to loose all their garments in the process.
Unfortunately at Rawhide there are shows of the more boring variety (for those who have seen it all before), displaying all the unusual feats some girls can perform with their vaginal cavity. So, there is the shooting balloons show, the candle blowing show, the pulling plastic flowers out of the pussy show etc. Most boring however is the body painting show. However, the girls who are doing the sexotic shows at Rawhide are really two stunners (not always there together), and one is really lucky to see them strutting their stuff. As for the rest of the staff, the regular dancing girls at Rawhide are much younger (and less experienced) and much more attractive at Rawhide than at Long Gun, where they really have a collection of girls that are in the business for 5 years or more. Most of the regular dancing at both Long Gun and Rawhide is in the nude. Some of the girls 'fresh from the farm' have some difficulty in getting used to this.
It must be said that (some of the) girls, who perform the sexotic shows really make some money. Initially I taught it was just a ploy by the mamasan to entice customers to tip, when I noticed a few times someone from the management approach the girls during the shows and tip them big (like 1000 baht for each girl). However, lately, on quite a few occasions I saw genuine customers (one was a young chap sitting next to me) give bank notes of 1000 baht to one or more of the girls. It looks to me that on average they make between 2000 and 3000 baht a night for just a 20-minutes appearance. Interestingly, giving them 1000 baht tips like that does not guarantee at all that they will even acknowledge afterwards or come by to have a chat.
It may partly explain one thing. The show girls at Long Gun and Rawhide (and some other places) do not mingle a lot with customers, and probably it is quite difficult to get them to go with you unless you really pay them a bundle.
Another group of bars where shows are performed are Suzie Wong and Sheba's. They are both located opposite each other in the middle of Soi Cowboy. Shows do not seem to last that long. If you casually drop in, you may not see anything while you are there (if you stay only for one drink). There is no choreography involved at all here, the shows are just sexually very explicit. The main event seems to be the 'lesbian show', where the girls simulate lesbian activities quite 'open'. It is interesting that one of the 'girls' on stage is actually a 'lesbian' well-done ladyboy. Sheba's on occasion shows similar events, but the bar seems to be less frequented by customers.
There are some drawbacks on going to Suzie Wong. The door seems to be guarded by 5 or 6 males (thugs?). It is a sliding door, that is half-padlocked inside so nobody can just easily go in, the door has to be opened from inside. Unfortunately, this gives the impression that something quite illicit is going on in the bar (actually that is what is going on). Furthermore, Suzie Wong and Sheba's have the dubious distinction of being the most expensive bars at Soi Cowboy.
The one remaining bar at Nana Plaza were shows are going on is Angel Witch. Since the rules demand so, there is no total nudity on display. Shows seem to offered almost continuously between 10 P.M. and closing time (between 1 and 2 A.M.) There are some short 10-minute intermissions when regular dancers go on stage. As is usual the show girls are the more attractive ones. The shows are choreographed, the girls were various costumes, and the music accompanying the shows is quite original, with some German tunes thrown in. Good entertainment is offered, and the whole thing entices customers to just stay and sit in the bar to watch it all. Angel Witch is not that big, and the bar is usually packed with people. This is one bar where the music is loud, but never too loud, because the management seems to be often engaged in controlled what the DJ is doing (unlike at other places, where you can get serious ear damage when staying too long). Angel Witch is located on the second floor, left in the middle. Lately, we have been visiting less, because the bar has raised its prices to a new level.
Some bars at Nana Plaza on occasion have sexually explicit shows. It happens quite seldom and irregularly, but over the last few weeks and months, we saw naked shows at both Playskool and G-spot. Don't count on it, when visiting these bars, and they are of course really playing with fire, since nudity seems to be a no-no at Nana Plaza.
More Articles :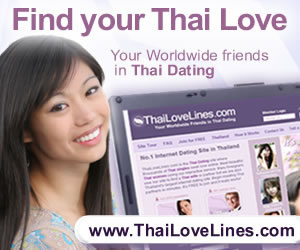 Main Page | Introduction to a-go-go | FAQ's | Links | Nana Plaza | Soi Cowboy | Short-time calculator

ThaiGirls.Info
Hotels close to nightlife entertainment :
Amari Boulevard
Ambassador Hotel
Landmark Hotel
Nana Hotel
Zenith Hotel
Tai-Pan Hotel
All Bangkok Hotels