Sukhumvit, one big nightlife and prostitution area?
Sukhumvit has long been housing Nana Plaza, Soi Cowboy and Thermae about right in the middle between the other two main entertainment areas.

A proliferation of open-air beerbars, often on the sidewalks along Sukhumvit Road, and also of 'traditional Thai massage' places, certainly has something to do with the economic crisis that developed in the years following 1997. On the other hand, more and more tourists are coming to Thailand, creating an ever larger market for prostitution in its various forms. As of 2011, Thailand's economic situation has greatly stabilized, but street prostitution has not gone away.
Certainly the last few years active freelancer activity is present throughout the central Sukhumvit area. Girls are 'available' in front of Robinson department store, close to Ambassador hotel, and on the other side of the road, in front of Pacific place (close to Landmark hotel). Furthermore, quit a few girls take up position in the evening and night, between soi 3 and soi 5 (soi Foodland). When walking at night in between Soi Cowboy and Nana Plaza, it is quite impossible for male wanderers, not to get various propositions. Katoeys are around close to Nana intersection and in front of Ambassador (there is a narrow passage in between Ambassador entrance and a tourist information kiosk, where a lot of them are located). At night some of them seem to prefer to loiter on the pedestrian bridge crossings. Watch out for your wallet!
The Foodland area at night has become a place where quite few unsavory characters hang out, including prostitutes, pimps, mobile telephone 'operators' etc.
All in all, central Sukhumvit road, in between Nana Plaza and Soi Cowboy, a stretch of road about 1.5 km long, has become one large entertainment area with lots of beerbars and freelance prostitutes. It is quite puzzling why the development of a freelance market is being tolerated by the authorities, especially in view of a crackdown on other parts of the entertainment scene a few years back. For sure Sukhumvit is becoming an area of low grade criminality. Hopefully this development does not go much further. Unfortunately, police in Bangkok have a habit of either driving around on motorcycles or directing traffic (or sitting in the traffic control boxes). Not much walking around, checking out the area. Just a few policemen walking down the sidewalk of Sukhumvit, would do wonders in controlling the illegal activities going on there.
Besides the description above it has to be noted that pornographic material is widely displayed and available on the sidewalk. While certainly illegal, there seems to be no enforcement of the law.

More Articles :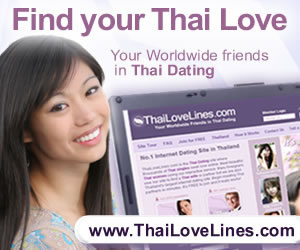 Main Page | Introduction to a-go-go | FAQ's | Links | Nana Plaza | Soi Cowboy | Short-time calculator

ThaiGirls.Info
Hotels close to nightlife entertainment :
Amari Boulevard
Ambassador Hotel
Landmark Hotel
Nana Hotel
Zenith Hotel
Tai-Pan Hotel
All Bangkok Hotels