Thugs and the Entrance to the Bars

When walking into a bar at Soi Cowboy or Nana Plaza, you will notice few Thai men, be it customers or working staff. After years in Bangkok, we still do not know exactly why Thai men are not visiting the bars in greater numbers. We hardly think there is a 'hard' law preventing them for doing so. Rather, it seems to be an unwritten rule that the bars are not there for entertainment of the local community, but solely catering to foreign customers. This is something to think about. Imagine areas in big European cities, that are off limits to the locals themselves, and only receive foreign guests.
Anyway, there is male staff on the premises, although inside the bars they surely try to keep a low profile. There are exceptions to the rule. Pretty Lady at Nana Plaza has mostly a male serving staff. What most bars have, is a few heavies (thugs), that are there to make sure that all the bills are paid. By disposition, most of them will rather participate in any altercation with customers, rather than try to keep the peace. In case you need the advice : never get physical (or threaten with physical violence) when having a quarrel with a Thai in any of the bars.
First of all, when fighting, there will be no fairness. You will not face only one person, but many 'friends' will emerge from nowhere, giving a helping hand. Second, quite often when fighting, the Thai thugs will not only try to subdue or incapacitate you, but intentionally try to maim you for life. We witnessed one time when an already unconscious victims, was continued to be kicked and stamped on the head.
Over the last year or so, Thai males have become more visible outside the bars. Many bars in Soi Cowboy feature a couple of Thai 'bouncers', usually sitting on bar stools at the entrance. While scrutinizing you, they will open the door or curtain for you to enter the premises. They are especially prominent at bars, run by the same owner. Midnite Bar, Our Place, Spice Girls Bar, and DejaVu all feature these bouncers. Sometimes there are actually not many welcome girls around, so it even suggests that the bars cater to gay men. Also Baccara Bar has a couple of Thai men at the entrance.
For many years, entering any bar was rather straighforward. Usually only a fabric curtain separating the bar from the street. A curtain makes it convenient to just have a look around before settling down. It was easy to leave if it appeared there were very few dancing girls and/or customers (less fun to be expected).
Nowadays, bars are a bit more difficult to enter and exit this way. One reason may be to prevent people walking about on Soi Cowboy to look inside the bar. Not only to ward off cheap Charlies who want to see eyecandy without paying for it, but also to keep a level of common decency. After all, a lot of perfectly decent people walk through the street, sometimes on their way to the subway nearby.
Certain bars have sliding doors. When you want to enter, the doormen open the door for you (you can hardly find the doorknob yourself). Easy to bump into the door (hidden by a curtain more likely than not), when you exit the bar. Shebas and Suzie Wong have this type of entrance. Some bars have a small curved partition, making it impossible to look inside from street level. This is the format at Midnite Bar, DejaVu, Our Place and Spice Girls.
The combination of bouncers (thugs) outside the door, a sliding door and/or partition, makes it psychologically more difficult to retreat once you have entered the premises, and that is most likely the reason for it all.
Thugs and male serving staff also often need their own transportation. Many come to Soi Cowboy and Nana Plaza with a motorcycle. After the entry to Nana Plaza was cleared of motorcycles for a few years, the narrow entrance to Nana Plaza now again has developed a parking lot for motorcycles. The entrance to Nana Plaza is already crowded enough without this added obstacle. Interestingly, motorcycles were parked before away from the entrance close to the staircase on the right leading to the upper floors. They have now disappeared at that location. Besides the obvious nuisance of having to avoid parked motorcycles at the entrance of Nana Plaza, the motorcycles also create a hazard when visitors have to exit in case of an emergency (like a fire, for example). With the beer bars occupying the main plaza, and no emergency exits in any of the bars, Nana Plaza is actually not a 'safe' entertainment venue.
More Articles :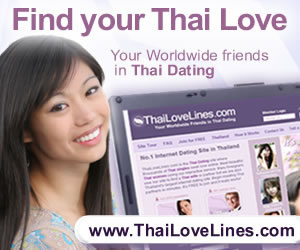 Main Page | Introduction to a-go-go | FAQ's | Links | Nana Plaza | Soi Cowboy | Short-time calculator

ThaiGirls.info
Hotels close to nightlife entertainment :
Amari Boulevard
Ambassador Hotel
Landmark Hotel
Nana Hotel
Zenith Hotel
Tai-Pan Hotel
All Bangkok Hotels