Add on : Reduce the Noise, please
Gimme some water, please
One of the nuisances when going out is the penny-penching of bar managers when it comes to providing reasonably sized soft drinks. Most soft drinks provided can be gulped down in two goes, and then what? Order another one or go to another bar. On top of that, prices in most bars are about the same for software as for beers and liquor. There do seem to be a certain proportion of customers around that really stick to colas, probably some people who decided to live without alcohol. But from an economic and comfort viewpoint the best choice in most bars is to stick with beer, since at least you can sip that for a while and stay half an hour in a place, before the serving staff start bothering you every other second for another drink.
Now drinking beer on a daily basis in quantity is not a good idea. As we all know it seriously can damage your general health, your liver, and raise your blood pressure if you are hypertensive (somewhat less than half of all adults are). Furthermore, drinking three (Thai) beers will add about 500 calories to your 'food' intake. Adding that up (500 x 365) would add about 20 kilograms to your weight (if the body would not counteract in other ways). It explains why most of the customers in the bar are overweight now, some to an appalling extent. Hard to consider that they have still some sexual prowess left.
Living on a diet of coffee (caffeine) during the day to get some things done, and get over an hangover, and alcohol at night, will seriously impair your fluid balance, since both drugs are diuretic, that is they make you pass more water than appropriate. You can also consider this possibly constant state of dehydration (especially in the hot climate of Bangkok) as a major reason for decreased sexual performance. If there is little volume, why should it want to go to that particular organ?
Some bars do offer you the option of ordering just plain water and we can hardly recommend it between other drinks. We used to head home before after our obligatory three drinks, feeling just a little bit tipsy, while considering the long time negative effects of drinking more regularly. Now, we realize (as in the old days when all drinks were also cheaper) that we can be out longer if we just forgo alcohol. Soi Cowboy seems to be better in this way than Nana Plaza. At Nana we know you can get water (it has to come in a bottle and with ice provided, of course) at Mandarin bar. Playskool offers a collection of canned drinks, you see what is available at the cashier counter.

Just the other day, we witnessed a guy getting very upset at Rainbow 4, when they offered him just a glass of water (where did it come from) without a bottle provided. Apparently the very busy Rainbow bars do not provide bottled water.
At Soi Cowboy (there may be more places) you can get bottled water at Baccara bar, Dollhouse and Long Gun for sure. Mostly the bottled water is sold at the same prices as softdrinks. At Baccara, the price is the same as the price for beers and liquor. But Baccara has a better policy regarding soft drinks, in that it provides the whole little bottle, when you order drinks like soda water or tonic water.

One other way to have some volume when ordering soft drinks, is to go with Cola Light, when you are also provided with a whole can to drink.
We would really like to see more bars offering reasonably sized soft drinks, and a good way would be to provide all drinks as canned drinks, even if that would mean increasing the price to about the same as for beers.
Some prices (quite atonishing differences) for a bottle of water (500cc) :
Baccara 120 baht
Suzie Wong, Sheba's 95 baht
Long Gun (Lucky Star) 50-55 baht
Tilac 30 baht - we actually told the mamasan at Tilac they should increase the price.
It must be that sound equipment has become more powerful or cheaper these last few months, because quite a few bars have upped the volume. Sound levels are really loud at some places, to such an extent that we do not visit them that often anymore.
This is really sad. The reason why this happens is of course plain stupiditiy and irresponsible behaviour on the part of bar owners and DJs in the bars. Whenever I enter a bar with high sound levels, I am reminded about these crazy young men who race their motorcycles on the road, making a lot of noise with their modified exhausts in the process. It is the same mindset. Get noticed by your stupidity and irresponsibility. A few times we experienced ringing in the ears after visiting bars, and had difficulty falling asleep afterwards. Clear warning signs as to the damaging effects of loud music.
Bars that fall into the trap of upping the volume (there are more for sure) :

Erotica (really criminal levels there, the music has to reach another bar on the upper floor through the ceiling!) at Nana Plaza
Midnite at Soi Cowboy
Long Gun (Lucky Star) at Soi Cowboy
Baccara at Soi Cowboy
You may want to avoid these bars if you are health conscious and/or want to prevent damage to your hearing capabilities.
More Articles :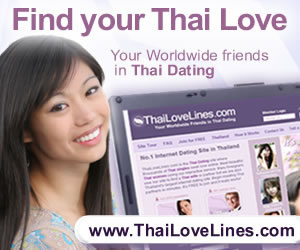 Main Page | Introduction to a-go-go | FAQ's | Links | Nana Plaza | Soi Cowboy | Short-time calculator